It's stories like this that the Mainstream Media continues to ignore while still attempting to spin the lie that Covid is a "pandemic of the unvaccinated" as Joe Biden once said.
More and more fully vaccinated and otherwise seemingly healthy people are dying of Covid-19 which is leading more and more to question whether those same people actually died from the vaccine. (story continues below) 
The fact is there is no FDA-approved Covid vaccine in America. The shots being given are NOT the Comirnaty vaccine which did receive FDA approval late last summer but rather the same emergency use version that grants the pharmaceutical companies protection against liability. Why the Comirnaty version is still unavailable in the U.S. even as media and politicians continue to falsely claim the Pfizer vaccine is "FDA approved" remains a mystery. 
For now what we do know is that people like Vincent Konidare, who was led to believe they were doing the right thing by getting a Covid vaccine, are dying of not only Covid but a myriad of other health issues soon after getting the jab. 
Something is going on and very few in the media or government are willing to talk about it.
Via: Fully Vaccinated Man Dies Of Covid After Month In Hospital
NORTH PALM BEACH, Fla. (WPBF) – A Florida family is heartbroken and shocked after a fully vaccinated, 58-year-old man with no co-morbid conditions died of COVID-19.
A proud father and husband, 58-year-old Vincent Konidare loved riding his motorcycle, being near the ocean and going on vacations with his family. He died Sept. 19 from COVID-19 after more than a month in the hospital.
"It's unimaginable grief," said his wife, Jamie Konidare. "He was a beautiful, handsome, strong, healthy, kindhearted guy who was loved by so many people."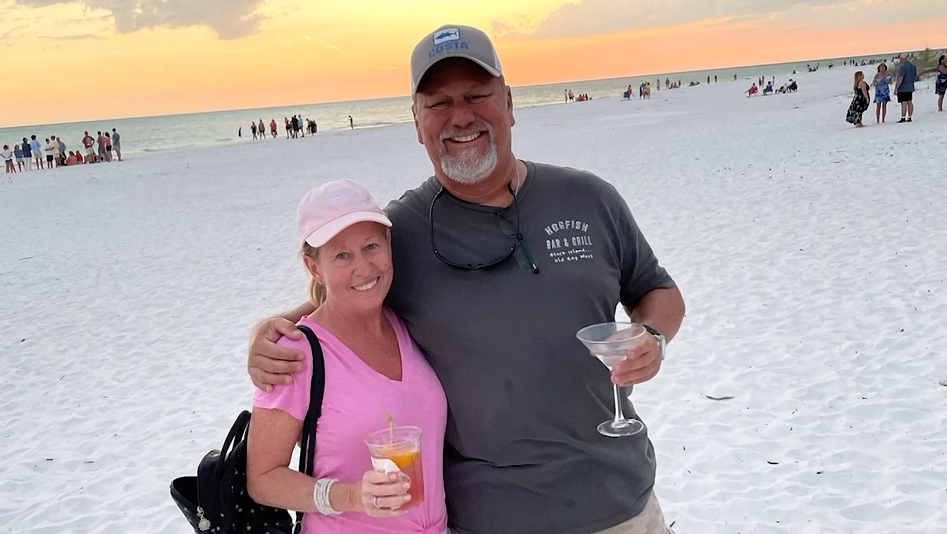 Now, Vincent Konidare's family is left with memories but also questions, like how a man they say had no preexisting conditions and who was fully vaccinated could die from COVID-19. He received the Johnson & Johnson vaccine in March.
"He did what he was supposed to do. He did what he was told to do. He was trying to protect his family, and he just felt like it was the right thing to do. He felt that if he did get COVID, he would not die, that it would save him," Jamie Konidare said.
In addition to his wife, Vincent Konidare is survived by his two children.
______
(Visited 86 times, 1 visits today)